Sports and games are necessary for every school age child. Sports increases self -esteem and mental alertness. It also empowers students to earn better grades. Sport is an integral part of our school curriculum. The GIS stars have achieved many medals at State and National levels for games like Volley ball, Basketball, Kabaddi, Kho-Kho, Athletics, etc.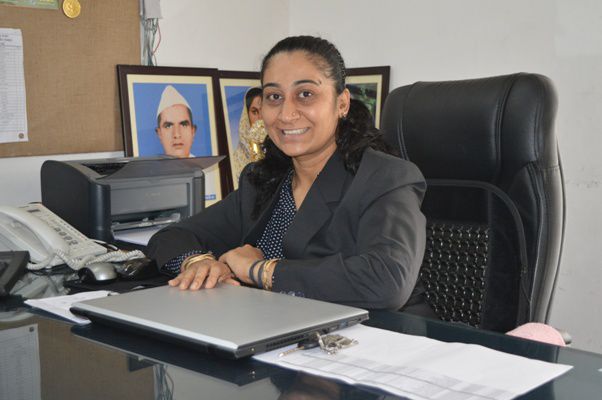 Mrs. Gulab Vasani
Sports Head
" A Healthy mind in Healthy body "
Physical fitness is an essential element for successful life. This is really the helpful factor to establish one's mental stability as well as to make one's life joyful.
Agree to all this but unfortunately we are not quite careful to implement it. We are not as serious as we should be to our health. The only reason behind our unhealthy life is the negligence of outdoor games. We must divert our students and youngsters to play on play grounds. These activities enables them to build their physique.
The most dreaded factor found behind unhealthy body is the maximum use of T.V and games on mobiles. So, there should be some restrictions on it. Parents should be aware enough towards it.
As a Sport director of the school, it is my duty to develop interest of students in sports. I equally want to guide them that sport is not only helpful to develop good physical fitness but also to make good career. One can earn good livelihood. Many leading and well known universities keep some reserved seats in sport quota.
The true meaning of sports is discipline and mental fitness.
Let us come together and bring our youngsters back to play ground.
The whole world has asserted the physical fitness. It is equally accepted that health is very important to increase one's true potential another reason to nurture our health is the primary need for happy and joyful life.
We agree with the above said things but unfortunately we don't care our health as we should.